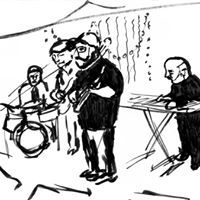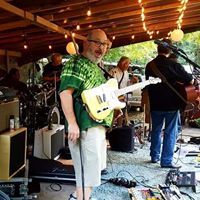 Craig Ostom
Guitar, Vocals, & orginals
CraigO began performing in 1991 as a solo acoustic act securing the opening spot at the infamous 3B Blues Jam for a three-year run. Several of Craig's bands sprung from there including CraigO & 6L6, Third Eye Blind, most notably, Howlin' Wood, and Deadfish Rising.
CraigO has been performing around the Pacific NW for more than 30 years.  Influenced in his early years & presently by the Grateful Dead, JGB, Kingfish, NRPS and many others. CraigO's mind exploded once immersed in the New Orleans Culture & music scene which heavily influences his approach to music today.  After a few years living & working in New Orleans, the infectious creative second line grooves attributed to such greats as the Meters, Neville Brothers, and the Radiators invaded his soul. Today, Craig brings his eclectic influences & unique talents to bear with this incarnation of Dead & New Orleans infused grooves.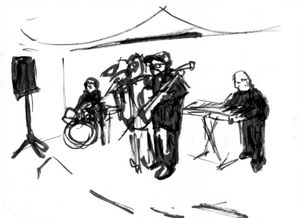 current planet groove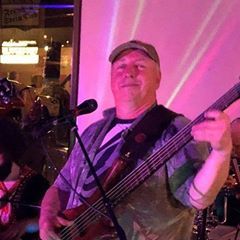 JD Sinclair
Bass & Vocals
JD was raised in a large family — nine children in total — and from an early age was surrounded by musical influences. He started on the bass guitar he now commands so well back in 1979 when his roommates, who were starting a band, didn't have a bass player. His influences have been many, from original rock and early blues to the flavors of Elmore James, Muddy Waters, The Grateful Dead, Taj Mahal and many more.
For many years JD took the 'purist approach' to playing, utilizing just a bass guitar hooked to an amplifier. As a result of his realization some years back that he could attain an endless panorama of sonic possibilities, today he utilizes a variety of electronic effects in order to attain the exact sound he wants. In addition to the standard five-string electric, JD also has proficiency with stand-up bass, ukulele bass and electric upright.
JD offers a striking vocal harmonization from the heart bring sweet clarity and strength to the vocal ensemble.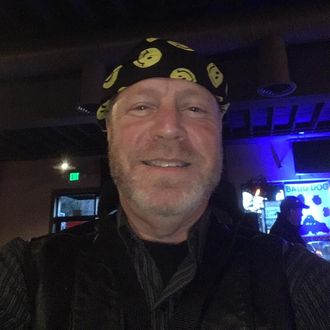 Rick Haykin
Keys, Sax, & Vocals
Classically trained on Sax and injecting soul onto Organ and Keyboards, Rick has played venues such as Seattle's Paramount Theater, The Portland Coliseum, and The Oregon Country Fair Main Stage, in groups opening for Allman Brothers, Warren Zevon, Michael Hedges, Alice in Chains,
Ann and Nancy Wilson, and Susan Tedeschi.
Percussion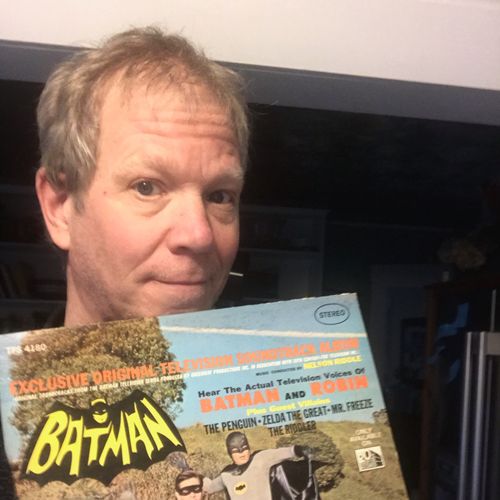 Thom Dykas
Drums & Vocals
My interest in drums started with the 1960's era Batman T.V. show theme record. I first jammed with it on a coffee-can and chopsticks drum kit. Today I have a real drum kit - two actually! 
Anyway, my interest and appreciation for rhythm and grooves started then and continues to this day. I try to keep the emphasis on "PLAY," and what comes out is more instinctive and intuitive than scientific or studied - much to my bandmates chagrin - HaH!
Musical interests run the gauntlet, Batman to Beethoven, Rundgren to Ramones, Sinatra to Suess.
Deep in the African jungle, a safari was camped for the night. In the darkness, distant drums began a relentless throbbing that continued until dawn. The safari members were disturbed, but the guide reassured them: "Drums good. When drums stop, very bad." Every night the drumming continued, and every night the guide reiterated, "Drums good. When drums stop, VERY bad." This continues for several days until one morning the drumming suddenly stops and all the natives panic and run screaming. The man asks the guide what's the matter? The guide looking very frightened says: "When drums stop, VERY, VERY bad," he said. "Why is it bad?" asked a member of the safari. "Because when drums stop, bass solo begin!"